SLOWSILVERMAN
Silver is an old school originator of street robotics who has developed his show for over 30 years. From street robotics to doing shows on the international stage and working in television arund the world.
Taking influences from such diverse sources as contemporary mime, body popping, robotics and physical theatre, with his winning blend of audience interaction and improvisation has combined to produce the show you see today.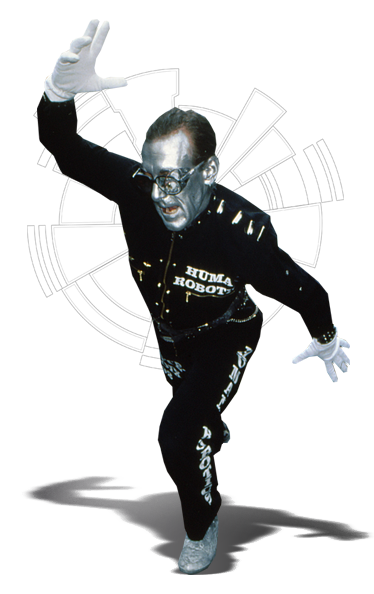 Recognised as one of the most original and engaging theatrical shows on the circuit…
…his shows are accessible to audiences through the universal language of physical comedy and having fun.
With performances in Hong Kong, Chicago, Singapore, Melbourne and most major European cities as well as performing in international festivals, his unique show has captured the minds and imagination of thousands of people around the world.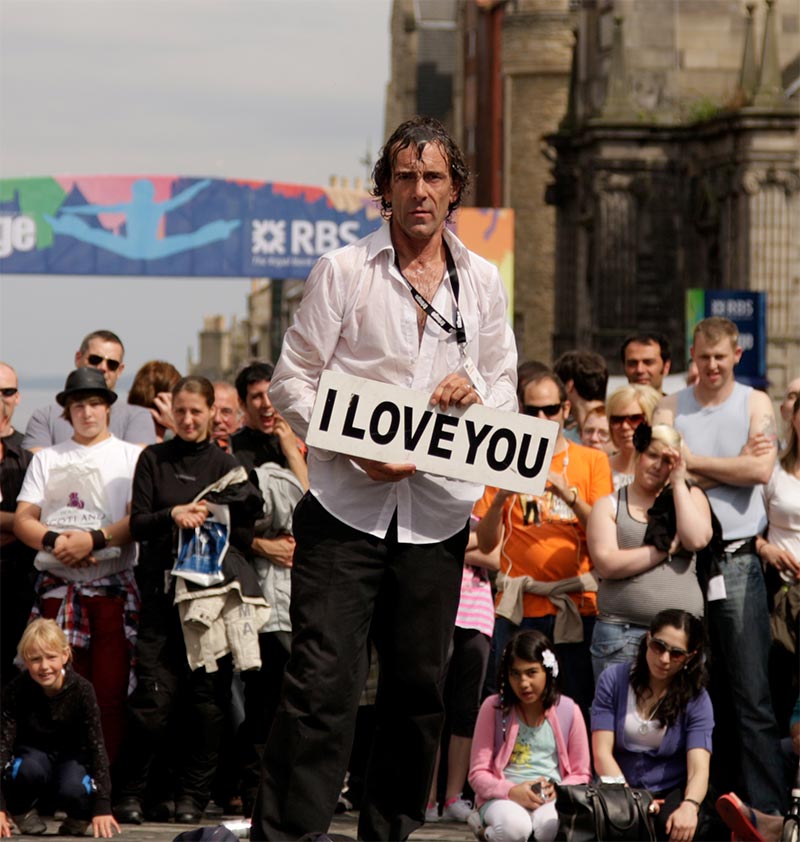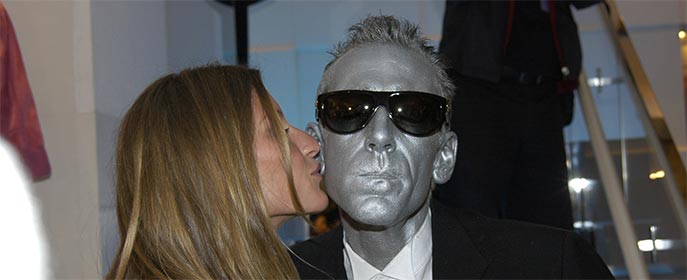 Silver started out robotic dancing 30 years ago…
…in his home town of Edinburgh, as part of the annual Edinburgh International Fringe Festival.
He moved to Amsterdam in 1987 and was based there for ten years as his shows became increasingly in demand in mainland Europe.
His career took off when he won the International Festival of Mime Automats and became Europes number one in human robotics.
This led to a great deal of corporate work and advertising for companies such as Louis Vuitton and Blaupunkt as well as working for the BBC.
At the same time he expanded his repertoire of movement and worked more humour and improvisation into his act.
Over the years Silver has been invited to perform and take part at most of the International Festivals around the world.
Media & Pictures
Video & Pictures from Street shows, events and Media Coverage
Street Show – Edinburgh International Fringe Festival
Street Show – Edinburgh International Fringe Festival

CONTACT SILVER
If you would like to get in touch with Silver you can use the contact form below.